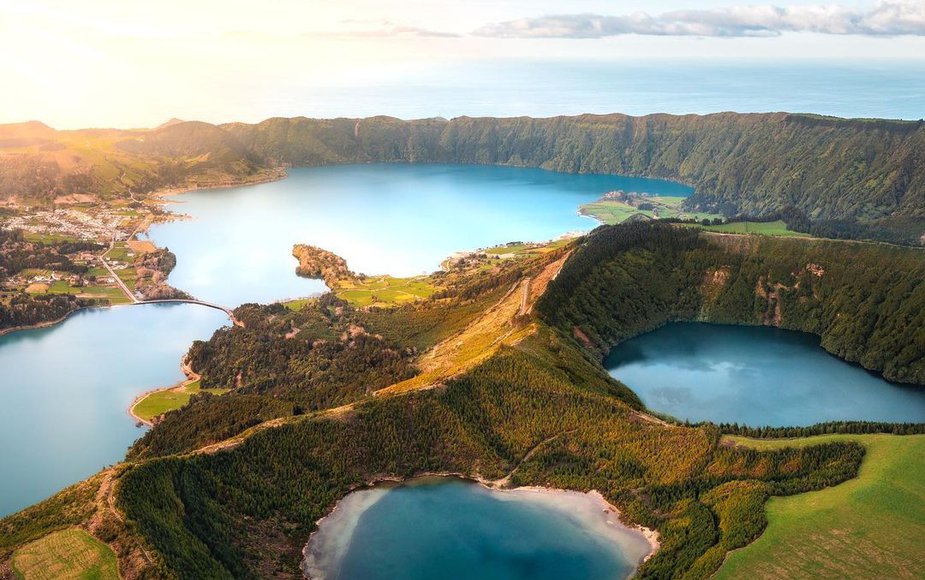 Lagoa das Sete Cidades: The Enchanted & Inspiring Lagoon
Lagoa das Sete Cidades is a natural highlight that attracts thousands of visitors every year. Locals and travelers just love to see the lake from various viewpoints around the big volcanic complex.
The green and blue lake is not to be missed during your stay in the Azores. It is one of the go-to spots on São Miguel island. It is even considered one of Portugal's seven natural wonders.
Find out more about the lagoon and its surroudings in an article by Melissa Masvaleix, from Futurismo.
Many people might think that they are two lakes due to the difference in colors. But in fact, it is a two-colored lake. The bridge in the middle doesn't separate the body of water underneath.
Lagoa das Sete Cidades is a good place to enjoy a sunny day venturing outdoors. There are many things to do around and on the lake. We will see that right away so you can have the best time in the Azores.
One of the funniest things you can do at Lagoa das Sete Cidades is definitely rent a kayak with Futurismo and go see the lake from another perspective. Pass under the bridge and make sure you see all of it. Many other activities are possible, like biking and hiking.
You can also enjoy the peacefulness of Lagoa das Sete Cidades by having a picnic on the shore of the lake. There are many picnic tables, mostly on the eastern side of Blue lake. 
Read more on Futurismo's Blog article.
---